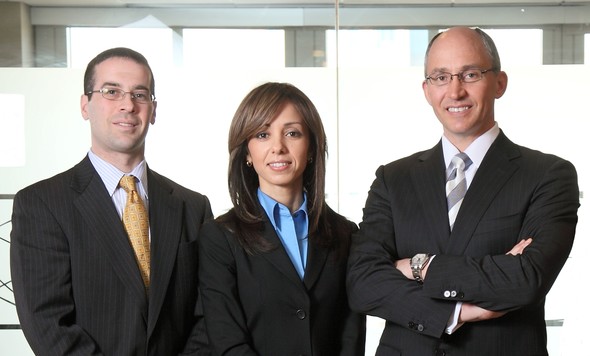 Our mission is to enrich our clients' lives by helping them meet their financial needs and achieve their life goals. We take pride in providing them with objective guidance and service excellence, and do so with the highest level of integrity.
LeClair-Lemlih's team takes pride in the recognition that Jeff  LeClair and Hanane Lemlih have consistently received as one of the top ranked Financial Advisors in America by several publications.
Barron's Magazine - Consistently ranked as Top Financial Advisor in Virginia for 2009-2016.1

Forbes America's Top 200 Women Advisors - Ranked as one of the top Financial Women Advisors in America in 2016. 2

Financial Times 400 Top Advisors - Ranked as one of the top Financial Advisors in the Country in 2013-2016.3
Washington Business Journal/NABCAP - "Washington's Premier Wealth Advisors" 2012-2014.4
Northern Virginia Magazine - "Best Financial Advisers" for 20165.

Virginia Business Magazine - "Virginia's Top Financial Advisors" for 5 consecutive years, 2005-2010.6

Registered Rep Magazine - One of the Top 100 Wirehouse Advisors in the country for 2009 & 2012.7
1Barron's Top 1,000 Advisor, 2009-2014:  The rankings are based on date provided by over 4,000 advisors.  Factors included in the rankings were assets under management, revenue produced for the firm, regulatory record, quality of practice and philanthropic work.  Investment performance isn't an explicit component. The 2015 and 2016 lists have more recently been called Barron's Top 1,200 Advisors State by State. 
2Forbes- America's Top 200 Women Advisors, 2016:  The rankings are based on algorithm based on industry experience, interviews, compliance records, assets under management, revenue and other criteria developed by SHOOK Research, LLC, which does not receive compensation from the advisors or their firms in exchange for placement on a ranking. Investment performance is not a criterion
3Financial advisers were assessed from the perspective of current and prospective investors. The FT rewarded attributes that investors care about (or should care about) and not the value of those advisers or bodies. The FT solicited advisers' practice information from the 40 largest US broker-dealers and requested data for each group's most elite advisers. By working with organizations instead of individuals, the FT was able to obtain verified adviser data instead of relying on self-reporting, thus increasing credibility. The FT assessed those with more than 10 years of experience and $250m or more in assets under management (AUM); brokerages had no subjective input.
4The National Association of Board Certified Advisory Practices (NABCAP) is a nonprofit organization created to establish mutually understood standards and practices among both investors and advisory practices. Their multi-step verification process utilizes independent resources to objectively account for the accuracy and consistency of advisory practices. Comprehensively evaluating and validating 20 categories within a financial advisory practice distinguishes their process. Participating practices may be published and will be compared versus their peers locally, regionally and nationally.
5Northern Virginia Magazine's annual Top Financial Professionals is a peer-nominated listing. Those professionals who received the most votes by their peers made it to the list. There is no cost for advisors to participate. The rating is not representative of any one client's experience. Investment performance is not an explicit component.
6Rankings were based on quantitative and qualitative criteria as well as by examining regulatory records and talking with peers, supervisors, clients and the advisors themselves. Portfolio performance is not a criterion because most advisors do not have audited track records.
7Defined by assets under management.
Solo 401(k)s and SEP IRAs are relatively simple for small-business owners and self-employed individuals to set up.

Considering a higher-education loan for yourself or others? Here are some factors older adults should keep in mind.

How current trends in the retail industry could affect consumers, workers, and the broader economy.

Tax code provisions may allow for larger, immediate deductions for businesses: bonus depreciation and IRC Section 179 expensing.